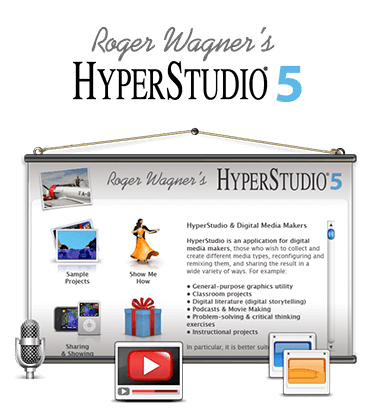 HyperStudio 5 is a creative space where you can make fully interactive digital presentations to pass on knowledge,
express ideas and attitudes, engage and entertain,
all using the very latest technologies.
Learn More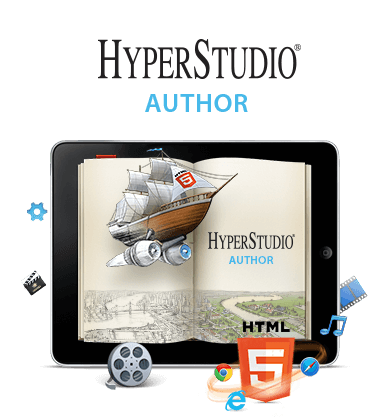 HyperStudio AUTHOR contains HyperStudio 5 features
that will work in iBooks® Author projects
and HTML5-based web apps.

Learn More
HyperStudio is a registered trademark of The Software MacKiev Company.
iBooks is a trademark of Apple Inc., registered in the U.S. and other countries.